Back Departmental Seminar by Dave Donaldson explores public procurement policy and its impacts
Departmental Seminar by Dave Donaldson explores public procurement policy and its impacts
The MIT professor spoke about the role procurement plays in fostering economic growth in developing economies
17.06.2022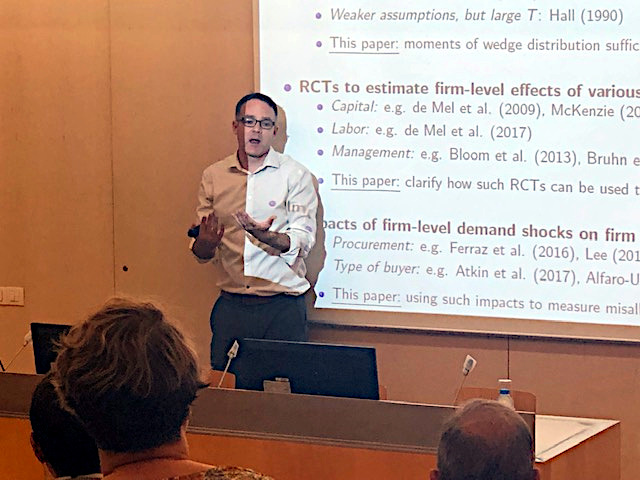 On May 25, Prof. Dave Donaldson from MIT delivered a Department of Economics and Business Departmental Seminar on his paper titled "Misallocation in Firm Production: A Nonparametric Test Using Procurement Lotteries". Prof. Donaldson is a leading expert on International Economics, Development Economics, Economic History, Environmental Economics, Urban Economics, and Agricultural Economics.
In his lecture he shared his work on using lotteries for public procurement contracts to understand the role that procurement plays in fostering economic growth in developing economies. He argued that public procurement policy can infuse targeted sectors of domestic economies with new revenue streams, but also that this may not be sufficient for generating sustainable, long-term growth. The research is co-authored by Paul Carrillo, Dina Pomeranz, and Monica Singhal.
Prof. Donaldson received his PhD in Economics from the London School of Economics in 2009. He has studied, among other topics: the welfare and inequality effects of market integration, the impact of improvements in transportation infrastructure, and how trade can mitigate and exacerbate the effects of climate change. His work was awarded the 2017 John Bates Clark Medal, given by the American Economic Association to the US-based economist "under the age of forty who is judged to have made the most significant contribution to economic thought and knowledge". He has also received an Alfred P. Sloan Research Fellowship and several grants from the National Science Foundation. He currently serves as a co-editor at Econometrica and previously at American Economic Journal: Applied Economics. He is a Fellow of the Econometric Society and a member of the American Academy of Arts and Sciences.
To find out more about Prof. Donaldson's research, visit his personal website.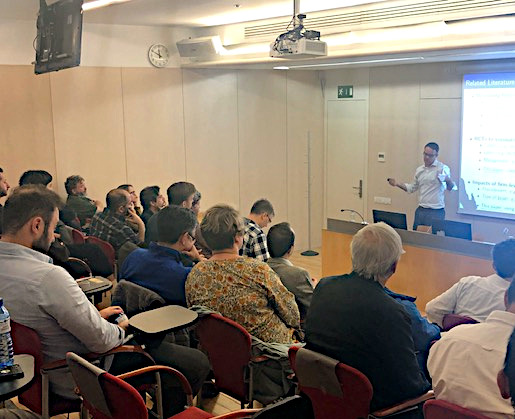 Multimedia
Categories:
Contact