News
News
Back
The Spanish Finance Association's 25th Finance Forum hosted by the UPF
The Spanish Finance Association's 25th Finance Forum hosted by the UPF
The Forum featured prominent keynote speakers, 116 paper presentations, and involvement from UPF professors
12.07.2017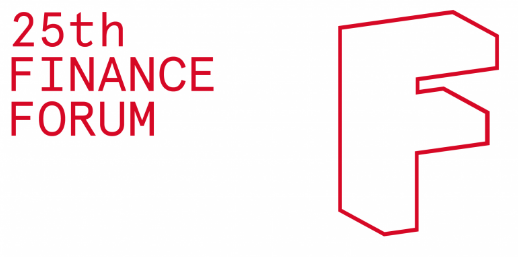 The 25th Finance Forum was held at the UPF campus on July 6-7. The Forum, the annual meeting of the Spanish Finance Association (AEFIN), saw 116 papers presented across 33 sessions. Xavier Freixas and Javier Gil-Bazo, both professors in the UPF's Department of Economics and Business, served as programme chairs.
The conference tracks included theoretical and empirical components of Asset Pricing, Corporate Finance, Financial Intermediation and Institutions, Derivatives and Commodities, and Market Microstructure. Topics at the Forum ranged from Econometrics to Banking Theory, Corporate Strategy to Law & Governance, Investor Behaviour, Asset Pricing Theory, International Corporate Finance, and many other areas.
In addition, the Forum was honored to present two prominent keynote speakers: José A. Scheinkman and Laura T. Starks.
Prof. Scheinkman is Professor of Economics at Columbia University as well as Professor Emeritus at Princeton, and a Research Associate at the National Bureau of Economic Research (NBER). He previously served as the Chairman of the Department of Economics at the University of Chicago. Prof. Scheinkman is a Member of the National Academy of Sciences, Fellow of the American Academy of Arts and Sciences, Fellow of the Econometric Society, Corresponding Member of the Brazilian Academy of Sciences. His current research focuses on bubbles in financial markets and the determinants of the size of the financial industry.
Prof. Starks is the Charles E. and Sarah M. Seay Regents Chair of Finance, Chairman of the Department of Finance, and Director of the AIM Investment Center in the McCombs School of Business at the University of Texas at Austin. Prof. Starks is co-Editor of the Review of Financial Studies and has served as Associate Editor for many international finance journals. She has served on the Boards of Directors of the American Finance Association, the Financial Management Association and the Western Finance Association. Her areas of expertise cover institutional investors and financial markets, institutional investor shareholder activism, portfolio manager incentives, and CEO turnover.
The Forum also featured a Special Session on Banking Regulation, with presentations by distinguished professors Robert DeYoung (University of Kansas), Steven Ongena (University of Zurich), and José-Luis Peydró (UPF).
Find out more about the UPF professors involved in this year's Finance Forum:
Categories: