3. Kaleidoscope
Gender-related and generational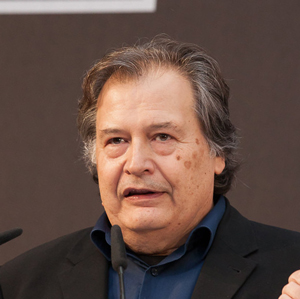 Jordi Balló, dean of the Faculty of Communication at UPF
It is widely agreed in cultural criticism that the movement of young women filmmakers is one of the most fertile and interesting taking place right now in Catalonia and in Spain. Within this emergence of newly minted creators, the role played by certain universities and film schools is openly acknowledged. UPF, in particular, has featured prominently, in terms of both degree final projects that have gone on to become something more and the women filmmakers to come out of the master's degree programme in Creative Documentary or the postgraduate course in Video Editing offered by its Barcelona School of Management. On the whole, this confirms that the possibility of offering formal studies is a guarantee for supporting women's access to directing and, in so doing, shattering the inertia of the audiovisual industry and public grants, which clearly penalized equality. This university strength has created crucial benchmarks at a time in which groups such as Dones Visuals have undertaken decisive actions to remedy these injustices.
The most revealing part of this access by women filmmakers coming out of the university is that they have brought a point of view to the creation process that has found purchase in the collective imagination. Filmmakers such as Mercedes Álvarez, with El cielo gira (The Sky Turns), or Neus Ballús, with La plaga (The Plague), showed how the introspective description of a rediscovered geographic reality drove them to find a new creative path that interweaves fiction and reality and has received considerable international acclaim. Meritxell Colell, in Con el viento (Facing the Wind), and Diana Toucedo, in Trinta lumes (Thirty Souls), probe this integration of life and landscape as well.
Of the group of women filmmakers to emerge from degree final projects, it is worth noting the thread linking films such as Les amigues de l'Agata (Agatha's friends), by Laia Alabart, Alba Cros, Laura Rius and Marta Verhayen, Julia Ist (Julia Is), by Elena Martín, Yo la busco (I Will Find Her), by Sara Gutiérrez, or the new programme on the Catalan broadcaster TV3 Les de l'hoquei (The Roller Hockey Girls), which grew out of a degree final project consisting of a script by Ona Anglada, Laura Azemar, Natalia Boadas and Marta Vivet. All are works created by women that give voice to a generation that could never have made itself heard had the usual rhythms of the dominant industry been followed. Their success is due to their perseverance, to the university's organized support, and to the fact that they had producers who supported them, because they had faith in the university's work procedure. The result has been telling: by providing a gender perspective, they have allowed a voice of profound generational renewal to be heard.
Many of these filmmakers have told us that, during their university studies, they were not always able to find references exemplifying the singularity of the gender perspective. This is why several of UPF's communication programmes have been reformed, modifying the content of subjects to include this perspective, balancing the bibliographical references and creating new subjects specifically about communication and gender, with a common theory component and specific additional material for each Journalism, Advertising and Public Relations, and Audiovisual Communication programme. It is one way to strengthen our contribution to a dramatic transformation of creative practices.