Date: 12/09/2016 10:00-18:00, 13/09/2016 10:00-13:00.
Driven by an array of new technologies (including high-throughput and high-content approaches in screening, sequencing and imaging), the life sciences are becoming increasingly quantitative. The demand for analysis of complex data sets has boosted the developments and advances of dedicated software tools to process and analyze such data quantitatively using computers.
Amongst the popular software tool packages, ilastik is a simple, user-friendly tool for interactive image classification, segmentation and analysis. It can automatically segment images in up to 5D, track animals and dividing objects and count without detection, using versatile machine learning algorithms.
For this, together with the ilastik team, we are organizing a handson workshop (September 12, 13th) for both beginners and advanced users. The workshop aims at introducing some insights to this tool in tackling image analysis questions.
If you are interested in participating the workshop, please register for FREE here. (Deadline: Aug 1st, 2016)
Location: Aula 54.030, 54.031, UPF communication campus - Poblenou
Poblenou Campus is easily accessible both by public transport: Metro (L1 Glòries, L4 Llacuna), Tram (T4 Ca l'Aranyó, T5 i T6 La Farinera), Train (Clot-Aragó), and Bus (H14, B25, B20, 192, 92, 42, 40, 7, 6). It is also easily accessible by private transport but parking slots are really reduced.
Contents/Agenda
Agenda
Programme can be found here.
Note:
We will offer computer rooms with ilastik installed already. However, you could also bring your own laptop for this workshop.
(ONLY for those with own laptops) We suggest to download and install the software as well as example data(from here: http://ilastik.org/download.html) on your own laptop in advance and bring the laptop (64bit!) to the workshop together with your own data (file sizes < 100 MB).
The work on your own data session is a good opportunity to see what the segmentation, counting, or tracking algorithms in ilastik can achieve on your own data, with a few clicks.
Some of the workshop photos could be found here!
Speakers and instructors
Anna is a computer scientist and works at the HCI Multidimensional Image Processing group, University Heidelberg, on automating large-scale analysis of neural tissue. She is one of the main ilastik developers.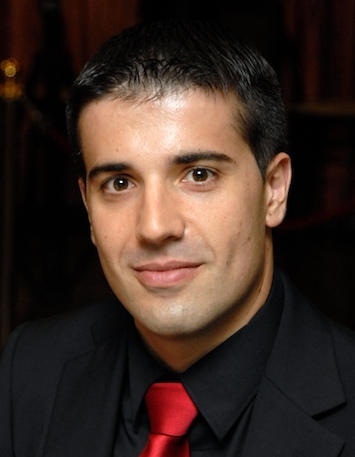 Ferran is a computer scientist and works at the HCI Multidimensional Image Processing group, University Heidelberg, on understanding, learning and probabilistic modeling of multi-dimensional data.
Carlo is a biologist and works at CellNetworks Math-Clinic Core Facility, University Heidelberg, on bioimage analysis.
Chong is a computer science engineer and works at SimBioSys group at UPF within the Maria de Maeztu Programme, on medical and bioimage analysis.