Atrás
UPF undergraduate Bea García Quiroga presents paper at Georgetown University's Carroll Round conference
UPF undergraduate Bea García Quiroga presents paper at Georgetown University's Carroll Round conference
A third-year student, her original research was delivered in front of an audience of top students, professors, and researchers from around the world
11.05.2018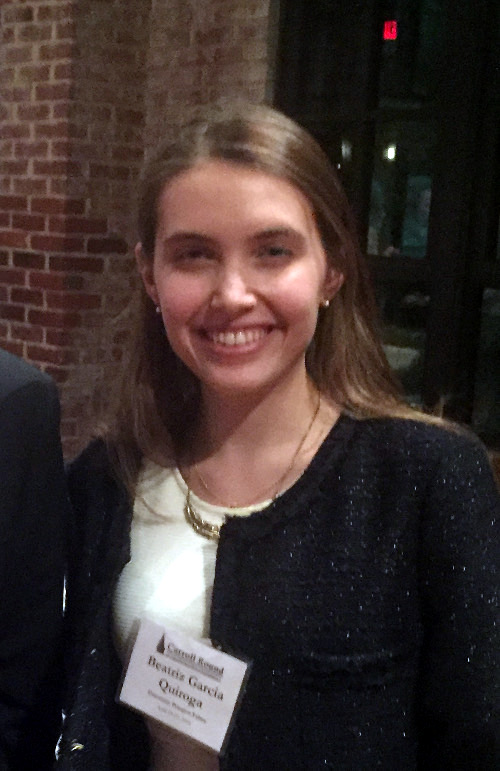 UPF Economics undergraduate Bea García Quiroga recently returned from Washington D.C., where she participated in Georgetown University's Carroll Round economics conference. Established in 2001, the Carroll Round is an annual event that provides a forum for research and discussion amongst exceptional international undergraduate students.
Georgetown hosts conference participants for four days of activities, including student project presentations, keynote lectures, and dinner and social events. Student papers are then published at the end of each conference in compendium format.
Bea presented her paper titled "The Effects on Social Welfare of Emergency Low-Emission Zones: An Application to Barcelona". The research analysed the impacts on social welfare from emergency low-emission zones, quantifying the impacts on environment, health, and social savings derived from such areas. The method was then applied to the city of Barcelona's Emergency Low-Emission Zones (ELEZ) policy, which came into force at the end of 2017.
Participants at the conference received feedback on their work from their peers, as well as from researchers and professors from Georgetown and Harvard. The conference was attended by Georgetown professor Dr. George Akelrof, who won the 2001 Nobel Prize in Economics. This important exposure allows students to grow academically and gain valuable personal experience.
Bea is a third-year student at the UPF, and is simultaneously studying towards degrees in Business Administration & Management and Law.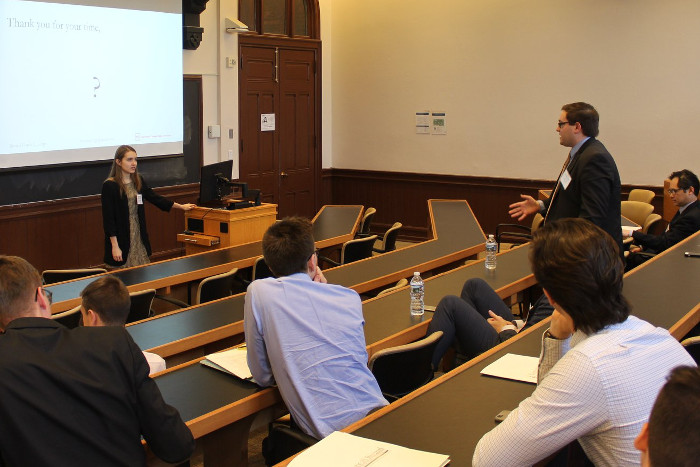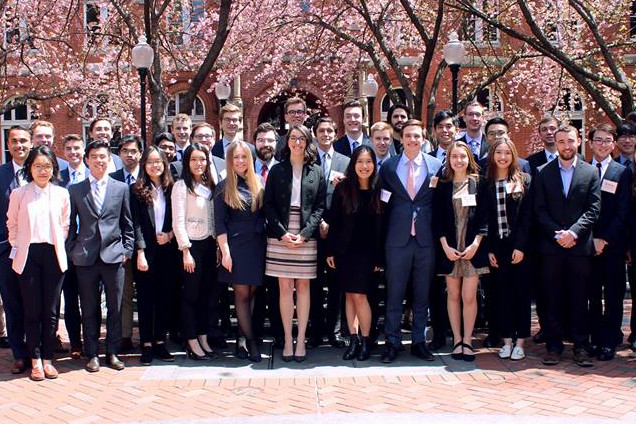 Multimèdia
Multimedia
Multimedia
Categorías: