Back
Victoria Vanasco awarded 2020 ERC Starting Grant
Victoria Vanasco awarded 2020 ERC Starting Grant
Her four year "INFOMAK" project will contribute to the discussion on how to better design financial and macroprudential regulation
30.10.2020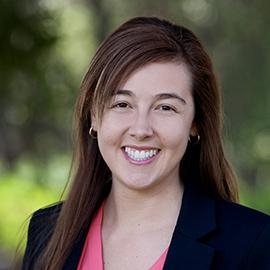 Victoria Vanasco, Junior Researcher at the Centre de Recerca en Economia Internacional (CREI), has been awarded a prestigious ERC Starting Grant for her project proposal titled "Information, Markets, and the Macroeconomy (INFOMAK)". The results of the project will help fill the gap in understanding what economic conditions foster information asymmetries in financial markets, and will contribute to the discussion on how to better design financial and macroprudential regulation.
The INFOMAK project will run from 2021-2025, and focuses on two components: 1. Understanding the drivers of information asymmetries in financial markets; and, 2. Exploring how information asymmetries interact with aggregate outcomes, such as market liquidity and investment.
To address these two main components, Prof. Vanasco will undertake five projects:
1. Under the first component, she will develop novel microeconomic frameworks where the degree of information asymmetries and the quality of assets is endogenously determined by agents' decisions to produce complex financial products (project 1) or to trade in opaque markets (project 2). Then she will construct a novel dataset of financial products' attributes to explore the drivers of asset quality and complexity in the data and to test the predictions of her theoretical frameworks (project 3).
2. Under the second component, she will will develop novel macroeconomic frameworks to embed her insights on complexity (project 4), and opacity and asset quality (project 5) into dynamic, general equilibrium settings.
Prof. Vanasco is well suited for these areas of investigation, with a research focus on topics related to information asymmetries and their impact on financial markets and the real economy. She is interested in factors that lead to information and belief heterogeneity, on how these factors may impact incentives of market players to screen and monitor assets, and on the study of regulatory policies to increase liquidity and discipline in markets.
ERC Starting Grants are four or five year grants that can be as high as €1.5 million total, and are awarded to researchers with two to seven years of post-PhD research experience and a scientific track record showing great promise. Prof. Vanasco is now among the seven UPF Department of Economics and Business staff with currently running ERC Starting Grants.
Find out more about Prof. Vanasco's research on her personal website.
Multimèdia
Multimedia
Multimedia
Categories: