News
News
Back
Successful job market placements for Economics, Finance and Management PhD students
Successful job market placements for Economics, Finance and Management PhD students
Alumni have secured competitive placement at top academic institutions, research centres, financial firms, and international organisations
30.08.2017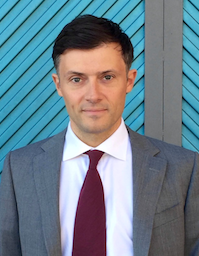 The Department of Economics and Business would like to congratulate its 2017 PhD students for their recent success in the job market.
"These students exemplify great commitment and passion in their studies and are well qualified for competitive placement," said Placement Coordinator Prof. Filippo Ippolito.
The 11 PhD candidates have all been offered or are pending offers of competitive placement at institutions including: the Bank of Spain, the Bank of Mexico, Harvard University (postdoc), the Environmental Defense Fund NY (postdoc), George Washington University, the University of Gothenburg, and others.
The UPF PhD in Economics, Finance and Management is geared to develop students' research skills and independence of thought. The programme prepares exceptionally talented students for careers in research and teaching among the world's leading academic institutions, research centres, consulting or financial firms, and international organisations.
Categories: