News
News
Back
CRES-UPF research team wins 2017 Senior Citizen Award from the Agrupación Foundation
CRES-UPF research team wins 2017 Senior Citizen Award from the Agrupación Foundation
The health economics research team will develop a novel study in the field of aging
01.12.2017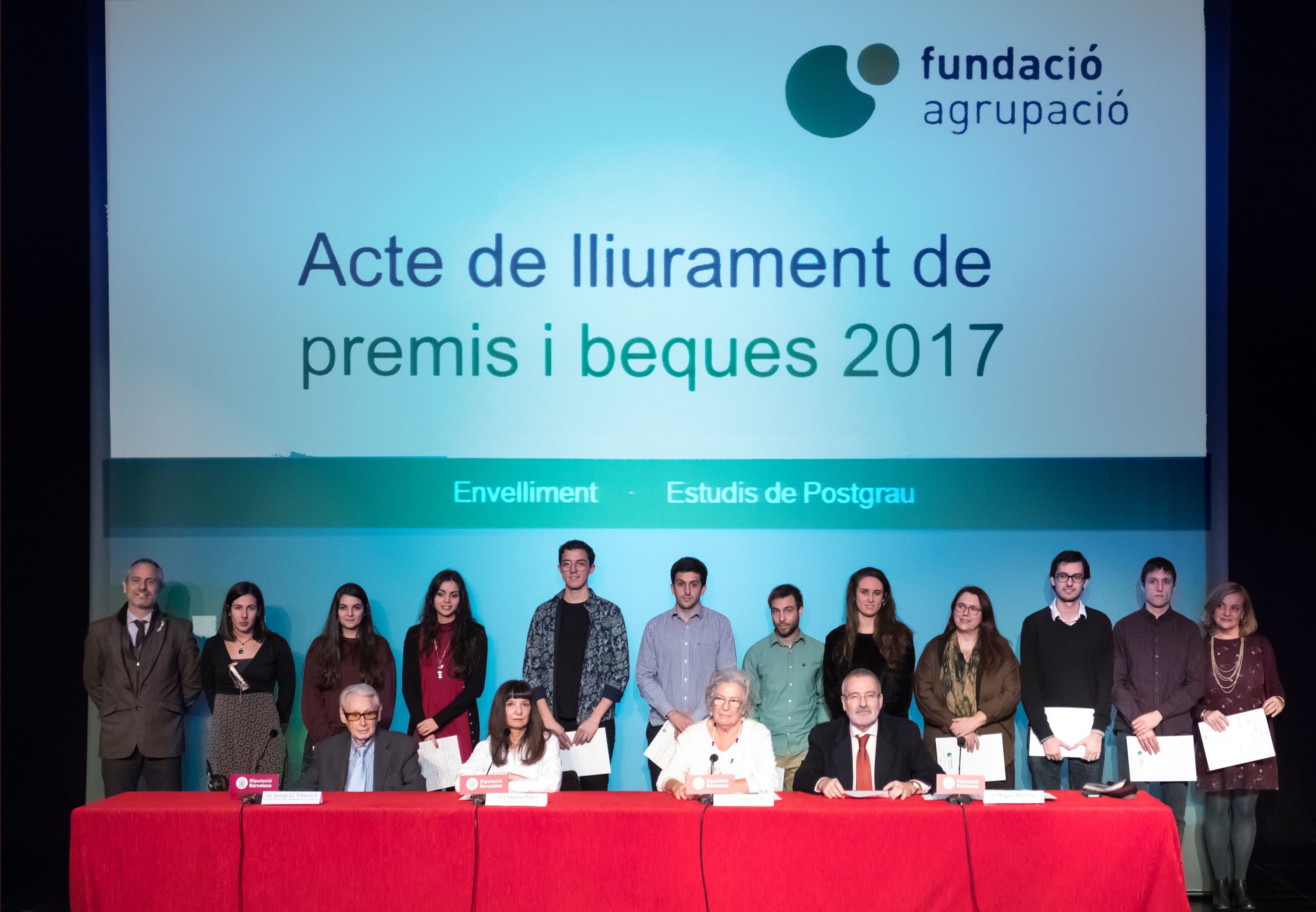 The UPF's Centre de Recerca en Economia i Salut (CRES) (Center for Research in Economics and Health) has won the Agrupación Foundation's 2017 Senior Citizen Award in order to drive young researchers in developing novel aging study research projects. The project was selected by a jury in November and will be funded with €15,000.
The prize was presented to the CRES-UPF economics team formed by Helena Hernandez (PhD GPEFM 2017, principal researcher), Prof. Guillem López Casasnovas, and Prof. Catia Nicodemo. All three team members specialise in research on health economics, public economics, and the economics of social policy.
The call for the award stipulated that projects should be in the field of aging studies, should take place in the city of Barcelona, and should involve people between 55 and 75 years of age. Further, the project should seek to analyse and assess the different aspects of conditions and quality of life among different age groups, and the difference and vision of aging people who are still active versus those who are retired.
Since 1993, the Agrupación Foundation has advanced programmes and activities that promote prevention and personal autonomy, particularly in the fields of children, youth, disabled people, and the elderly.
Categories: