Back Joshua Gans presents departmental seminar exploring disruptive technologies
Joshua Gans presents departmental seminar exploring disruptive technologies
New research shows how businesses can experiment to mitigate internal conflict and adopt disruptive technology
31.03.2023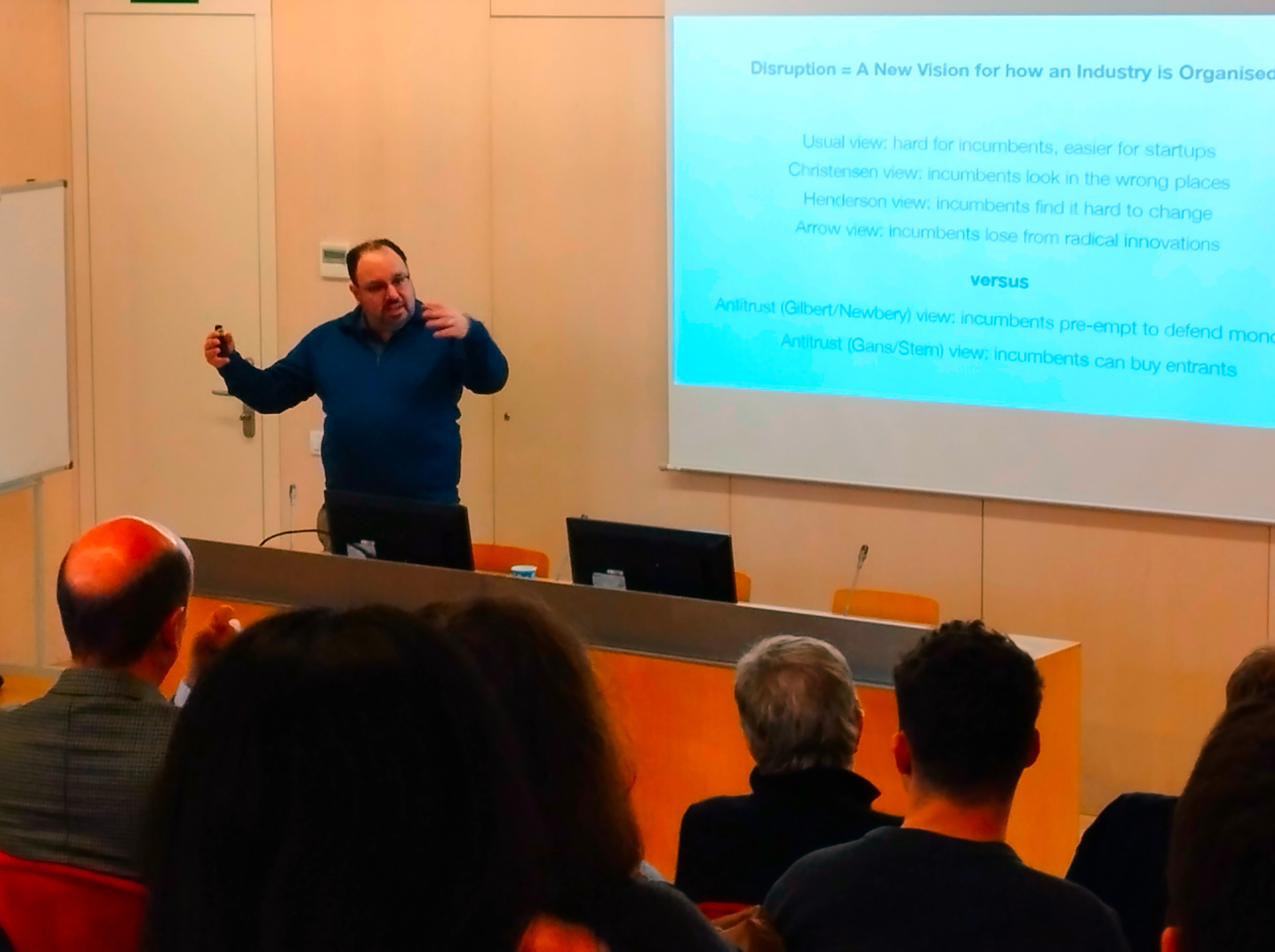 On March 1, Joshua Gans presented a departmental seminar entitled "A Theory of Visionary Disruption", which discussed various reactions that businesses have when new 'disruptive' technology is introduced.
When a new technology is introduced, an internal conflict of interest may arise between different actors within a business. Due to uncertainty, some people inside the business may think it's a good idea and others may not. When this happens, it can be hard for everyone to agree this can cause problems. To help everyone agree, the firm can do experiments comparing the status quo to exploitation of the new technology.
Prof. Gans discussed how businesses can attempt to choose the right experiments. He showed that that when companies do not have a lot of resources, they need be careful about what experiments they do. On the other hand, companies that already have sufficient resources can do more experiments, but they may still run into problems where internally everyone doesn't agree.
Joshua Gans is Professor at the Rotman School of Management, University of Toronto, and holds the Jeffrey Skoll Chair in Technical Innovation and Entrepreneurship. He is also the Chief Economist of the University of Toronto's Creative Destruction Lab. Before this, he was an economics professor at Melbourne Business School in Australia.
Prof. Gans' research include the nature of technological competition and innovation, economic growth, publishing economics, industrial organisation, and regulatory economics. He has a PhD from Stanford University and an Honours degree in Economics from the University of Queensland. Prof. Gans has written several textbooks and policy books, as well as numerous articles in economics journals.
Multimedia
Categories:
Contact