News
News
Back
Emre Soyer and Robin Hogarth to present latest book, "The Myth of Experience", on May 26
Emre Soyer and Robin Hogarth to present latest book, "The Myth of Experience", on May 26
This new book by a UPF PhD alum and professor explores learning the right lessons to improve decisions in both business and life
17.05.2022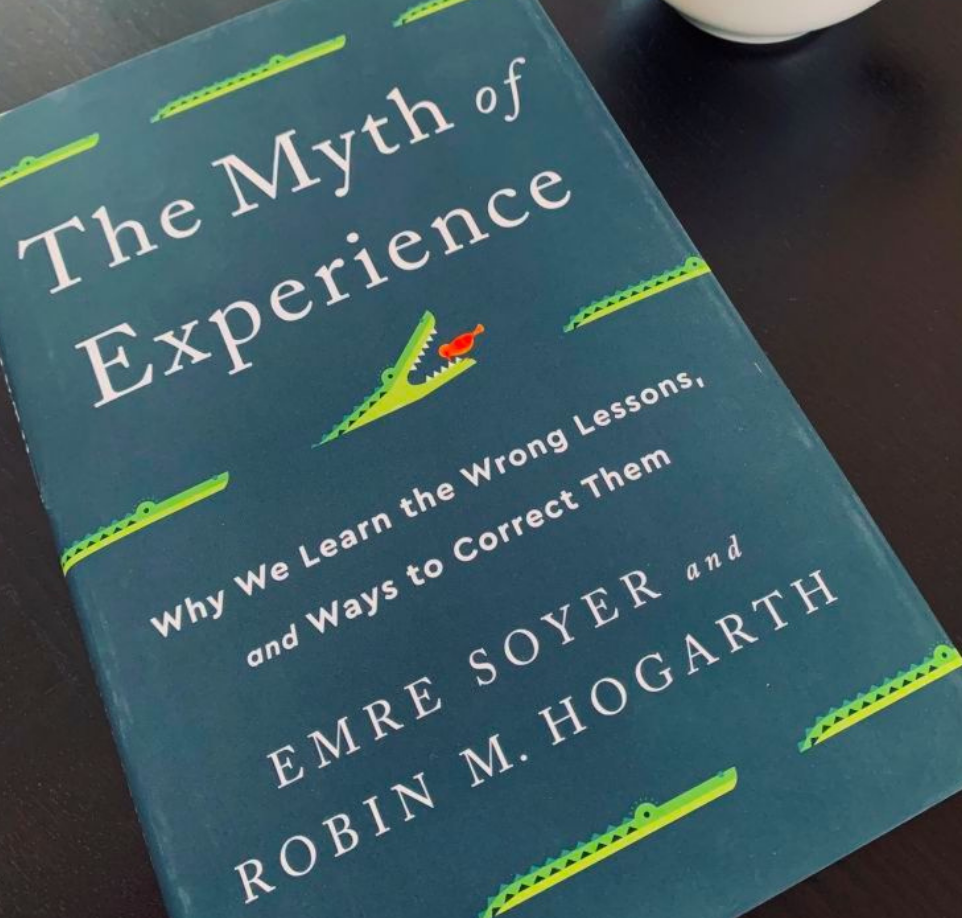 Experience is deemed essential for an accurate understanding of the world in business and life. We feel confident with experience-based decisions. We want leaders with outstanding track records and managers who have worked in relevant fields. Yet experience can be filtered or distorted in a wide variety of ways, reinforcing misperceptions without us being aware. By recognizing this fundamental problem, we can design mechanisms that would help us and our organizations learn the right lessons from experience and improve decisions.
In their new book, titled The Myth of Experience: Learning the right lessons to improve decisions, Emre Soyer and Prof. Robin Hogarth explore the ways to learn the right lessons to improve decisions. A short video is available on YouTube.
The book will be presented at the UPF Ciutadella Campus auditorium 30.S01, on May 26, 2022. Registration is compulsory for on-site attendance, though live streaming will be available.
Emre Soyer (PhD, UPF) is a behavioral scientist and founder of SOYER Decision Advisory, which offers organizations talks, workshops, and projects on strategic and creative decision making. He is the co-author of The Myth of Experience, and has collaborated both with international business schools and companies from a wide range of sectors.
Prof. Robin M. Hogarth is Emeritus professor at the UPF. Prof. Hogarth holds an MBA from INSEAD and a PhD from the University of Chicago, where he became a faculty member at the Graduate School of Business (now the Booth School), served as Deputy Dean, Director of the Center for Decision Research and Wallace W. Booth Professor of Behavioral Science, and was responsible for establishing the University of Chicago's executive MBA programme in Europe. He has authored or co-authored 5 books, of which The Myth of Experience is the fifth.
Please check the event website for registration and location details.
Multimèdia
Multimedia
Multimedia
Categories: