News
News
Back
UPF Business Logistics undergraduates visit Amazon and Mercadona distribution facilities
UPF Business Logistics undergraduates visit Amazon and Mercadona distribution facilities
Students observed the day-to-day operations of international companies and met with logistics managers, technicians, and human resource staff
25.11.2019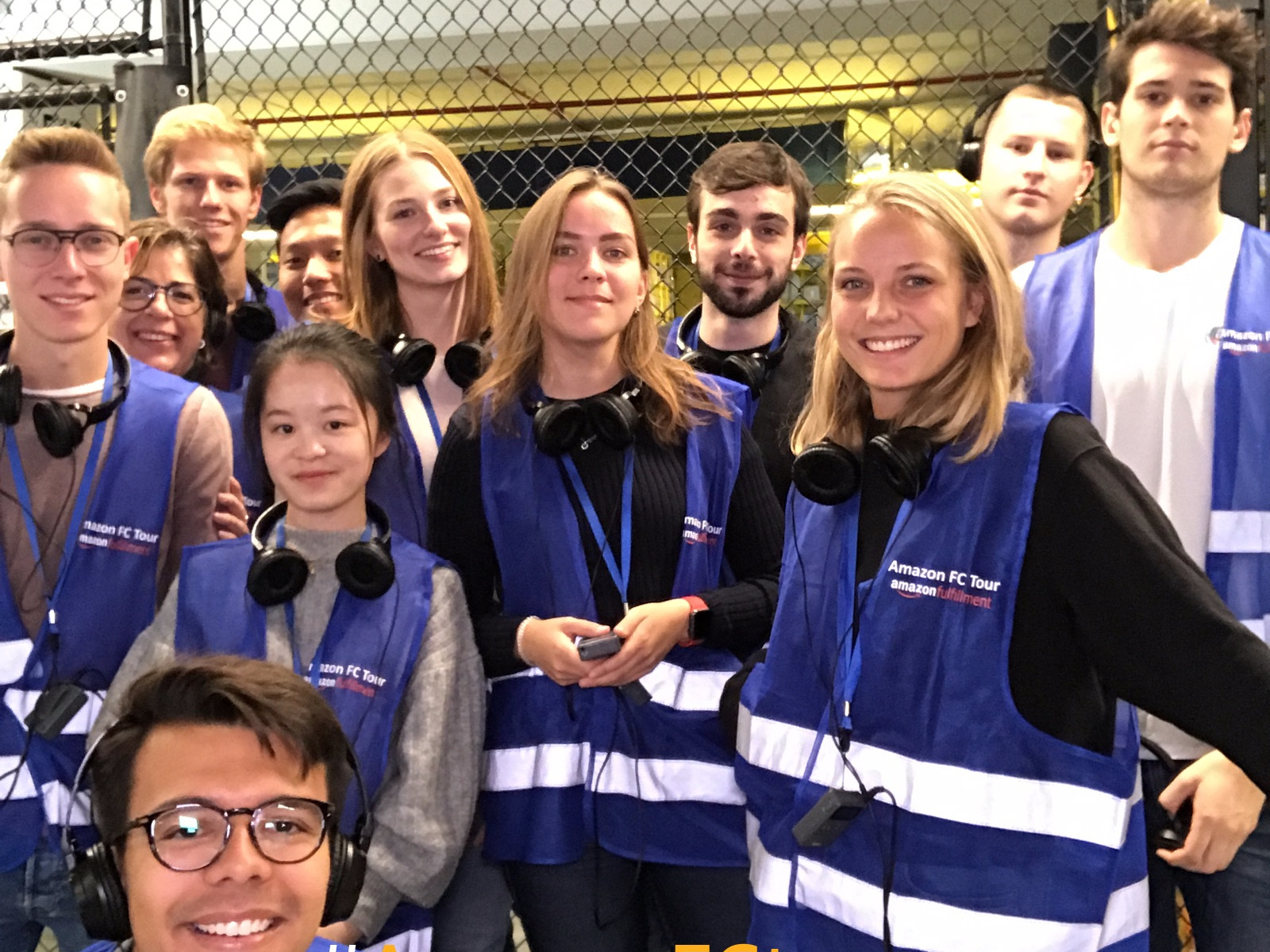 Undergraduate students enrolled in the Business Logistics course at the UPF School of Economics and Business recently participated in a series of visits to the distribution centres of large international companies. About 30 students in total visited the Amazon Fulfillment Center and the Mercadona Warehouse facilities in Catalonia this fall.
Prof. Helena Ramalhinho-Lourenço arranged for the tours as a way to allow students to observe the reality of logistics in different businesses. Amazon is famous as a multinational e-commerce company, and Mercadona is a Spanish supermarket chain.
Students were also able to meet and talk with logistics managers, technicians, and human resource staff during the tours to gain insight on day-to-day operations. Back in class, students were tasked with sharing their experiences with other students by putting together short presentations. Feedback from students about the field trips has always been very positive.
Prof. Ramalhinho – who specialises in Operations Management research – usually takes students in her Business Logistics courses on such visits once per year. In previous years students have also visited Spanish car manufacturer SEAT, and global fashion company Mango.
Find out more about Prof. Ramalhinho on her personal webpage.
Multimèdia
Multimedia
Multimedia
Categories: