News
News
Back
Xavier Cuadras appointed Director of the Statistical Institute of Catalonia
Xavier Cuadras appointed Director of the Statistical Institute of Catalonia
As director he will ensure the availablility and good management of statistical information for the Government of Catalonia
01.07.2019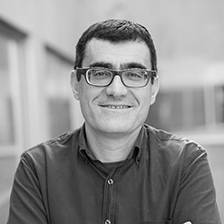 Prof. Xavier Cuadras Morató has been appointed by the Government of Catalonia as the new director of the Statistical Institute of Catalonia (Idescat).
Appointed by the proposal of the Vice-President of the Government of Catalonia and Ministry of the Economy and Finance, Prof. Cuadras will represent the Institute and direct and coordinate its activities.
Idescat is the body responsible for official statistics in Catalonia, Spain. It is a regional administrative body with administrative and financial autonomy, and full capacity to act within its areas of competence on statistics in the region.
Prof. Cuadras received his PhD in Economics in the University of York in 1996, and has taught in the UPF Department of Economics and Business as Associate Professor since 2001. Besides the UPF, he is also Affiliated Professor in the Barcelona Graduate School of Economics (BGSE), and Director of the Escola Superior de Comerç Internacional (ESCI-UPF) International Business School. His research interests include Monetary Theory and History, Financial History, and Health Economics.
Fellow UPF Economics professor Frederic Udina has served as Director of Idescat since 2011. As of this year he will reincorporate with the Department.
Multimèdia
Multimedia
Multimedia
Categories: