News
News
Back
UPF undergraduate Carles Aulés Blancher presents paper at Georgetown University's Carroll Round conference
UPF undergraduate Carles Aulés Blancher presents paper at Georgetown University's Carroll Round conference
A fourth-year student, his original research was delivered in front of an audience of top students, professors, and researchers from around the world
24.05.2019
UPF Economics undergraduate Carles Aulés Blancher recently attended Georgetown University's Carroll Round international economics conference in Washington, DC. Established in 2001, the Carroll Round is an annual event that provides a forum for research and discussion amongst exceptional international undergraduate students.
As part of the event, Georgetown hosts conference participants for four days of activities including student project presentations, keynote lectures (including Microsoft Principal Researcher Hunt Allcott and University of Maryland Professor Melissa Kearney), and dinner and social events. Student papers are then published at the end of the conference in compendium format.
Carles presented his paper titled "Feeling under the weather? A propensity score approach of the effects of natural disasters on elections". The research analyzed effects that exogenous negative economic shocks (namely, natural disasters) have on elections. He then used propensity scores to quantify the causal effects and found that there is a strong negative incumbent effect.
Conference participants received feedback on their work from peers as well as researchers and professors from Georgetown and Harvard. This important exposure allows students to grow academically and gain valuable personal experience.
Carles is a fourth-year student at the UPF, and is currently also an exchange student in University of California, Los Angeles.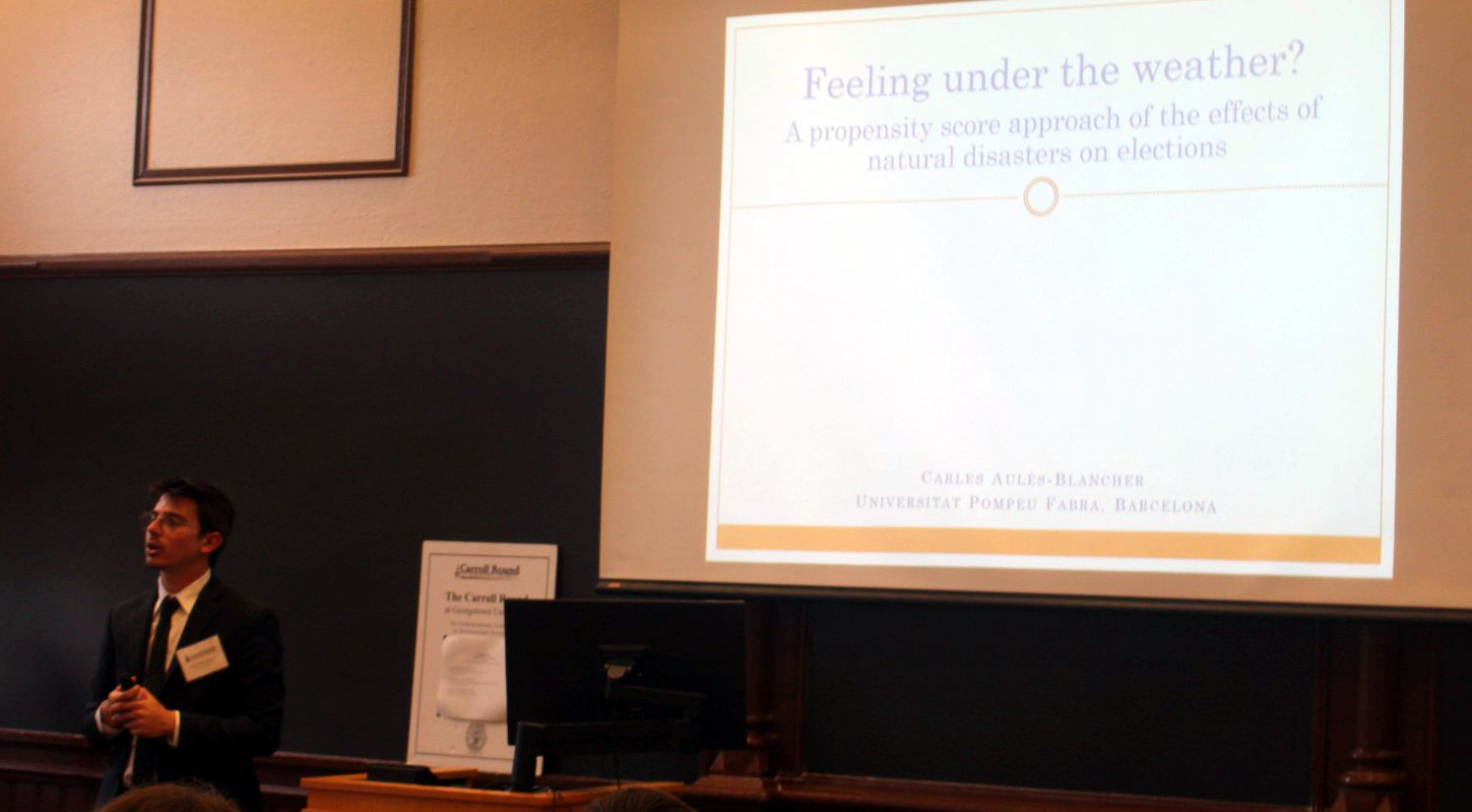 Multimèdia
Multimedia
Multimedia
Categories: