Back
GPEFM PhD students Ana Costa and Ana Rodríguez nominated for the La Vanguardia Science Award
GPEFM PhD students Ana Costa and Ana Rodríguez nominated for the La Vanguardia Science Award
The students have been nominiated based on their recent publication on the health effects of cesarean sections
14.02.2019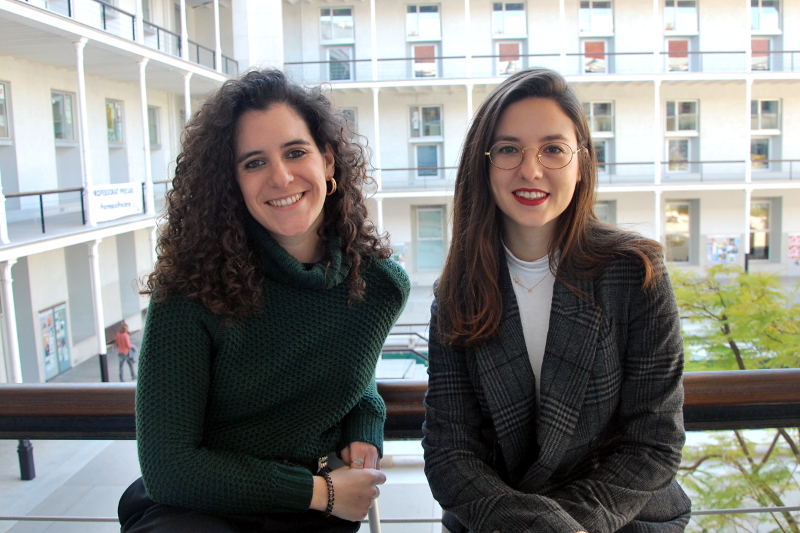 Ana M. Costa-Ramón and Ana Rodríguez-González have been nominated for the annual La Vanguardia Science Award. Their joint study was among the eight finalist studies for excellent research projects conducted in Spain.
The two GPEFM PhD students have been nominiated based on their recent publication on the health effects of cesarean sections, titled "It's about time: Cesarean sections and neonatal health", co-authored with with Miquel Serra-Burriel and Carlos Campillo-Artero. The paper was published in the May 2018 volume of the Journal of Health Economics.
The paper notes that cesarean section births have been associated with poorer newborn health, particularly higher incidences of respiratory morbidity, but that the causal relation is not clear. The researchers used a novel variation in the probability of having a c-section – the time of day – to show that c-sections are higher during the early hours of the night compared to the rest of the day, while mothers giving birth at the different times are similar in observable characteristics.
This variation allowed the researchers to simulate experimental conditions and compare similar mothers that, depending on the time of day, have a higher or lower probability of having a c-section. The paper's results suggest that non-medically indicated c-sections have a negative and significant impact on newborn health, but that the effect is not severe enough to translate into more extreme outcomes.
La Vanguardia's annual Science Award highlights advances by Spanish-based researchers, and includes projects in the fields of astronomy, biomedicine, biology, economics, and physics. The vote is open for the public to help choose the top research project of the year.
To vote, please visit the official contest voting page. No registration is needed, and voting will be open until the end of February with results to be announced in March.
Multimèdia
Multimedia
Multimedia
Categories: