PhD candidate Christoph Albert wins Best Paper Award for research on undocumented immigrant labour
Back PhD candidate Christoph Albert wins Best Paper Award for research on undocumented immigrant labour
PhD candidate Christoph Albert wins Best Paper Award for research on undocumented immigrant labour
UPF Economics PhD candidate Christoph Albert has won the Best Paper Award at the Spring Meeting of Young Economists (SMYE) 2017
07.04.2017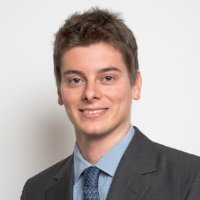 UPF Economics PhD candidate Christoph Albert has won the Best Paper Award at the Spring Meeting of Young Economists (SMYE) 2017. Hosted annually by the European Association of Young Economists (EAYE), the 22nd edition of the SMYE was held in Halle (Saale), Germany. Christoph's paper, titled "The Labor Market Impact of Undocumented Immigrants: Job Creation vs. Job Competition", was selected out of the 200 papers presented.
The winning paper seeks to answer the question of whether immigration is beneficial for native workers by leading to the creation of additional jobs, or if it harms native workers' prospects through higher job competition. The paper presents new evidence on the effect of legal status on workers' labour market outcomes in the US, and explores the impact of undocumented immigration in a labor market model that features search frictions and non-random hiring.
Results showed that an increase of undocumented immigrants in the labour market has two opposing effects on jobs for documented workers. First, as average wage costs are pushed downwards by illegal workers, additional vacancies are created that increase job findings for legal workers. Second, increased competition for jobs tends to decrease job finding prospects. When fitting the model to data, however, the job creation effect dominates the competition effect, implying that undocumented workers are beneficial for documented workers. To mitigate the negative effects of strict immigration enforcement laws, the paper's analysis suggests that deportation policies should target unemployed rather than employed illegal immigrants.
The EAYE is an association of young economists that aims to bring together young, non-tenured researchers working on topics within economics, including PhD students, post-docs, and assistant professors. The SMYE is the EAYE's main annual event. Admittance of papers to the conference is highly competitive, with more than 700 applications submitted each year.
Click here to find Christoph's personal webpage, or learn more about the UPF's Graduate Programme in Economics, Finance and Management (GPEFM).
Multimedia
Categories:
Contact